Here's the latest pictures from the Doodle Jam!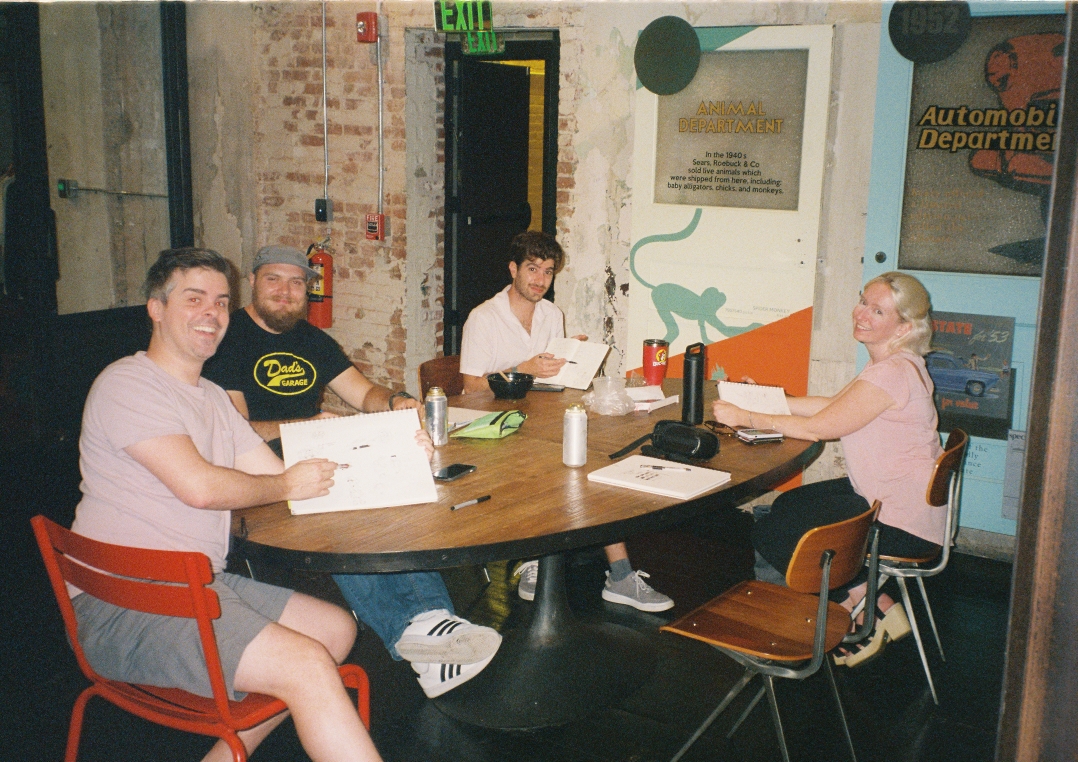 Here's the whole dad gum Doodle Crew! Here we are in our natural habitat: the second floor of Ponce City Market in that one corner next to all those random shops. Not pictured is Alvaro, who is taking this photo with his vintage camera that uses film. Remember those? Alvaro does! And he even found out a way to get this picture developed somehow.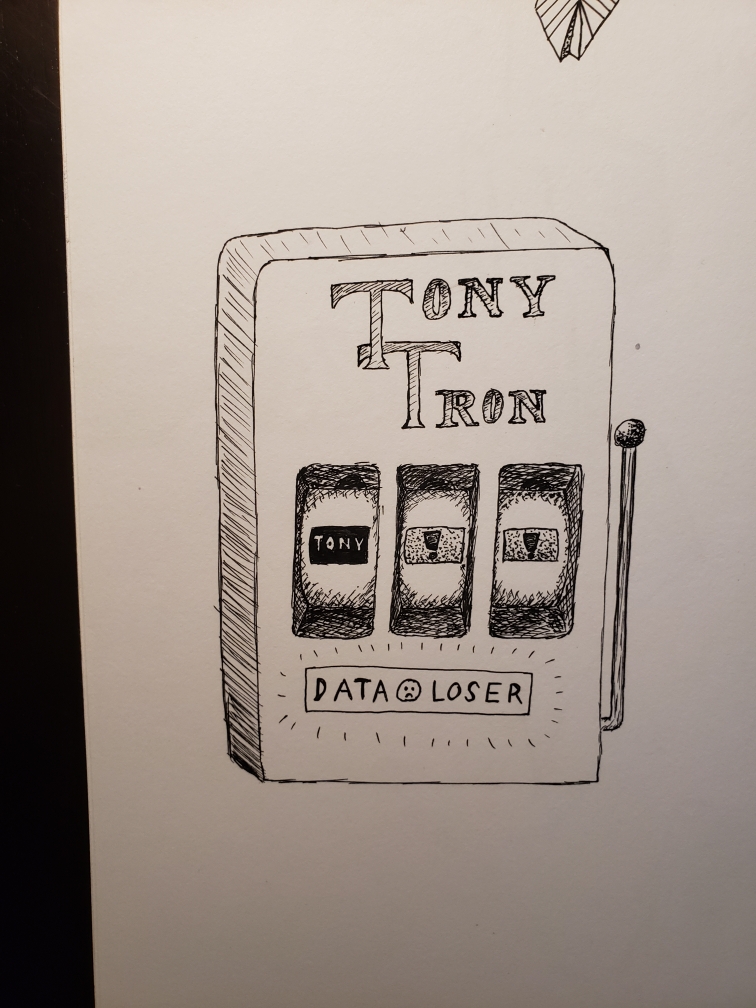 The Doodle Jam started off strong with me telling a story about how I used to work for a gambling company and definitely didn't do anything shady or unethical in my time there. Alas, because of my current job, I am now blamed for all data loss.
I've decided to call this one "Portrait of Tony as a Slot Machine". If you win, you lose all your data. The Doodle Crew debated whether or not this would actually be a bad thing, with some saying they would welcome such a loss. Who wants to play?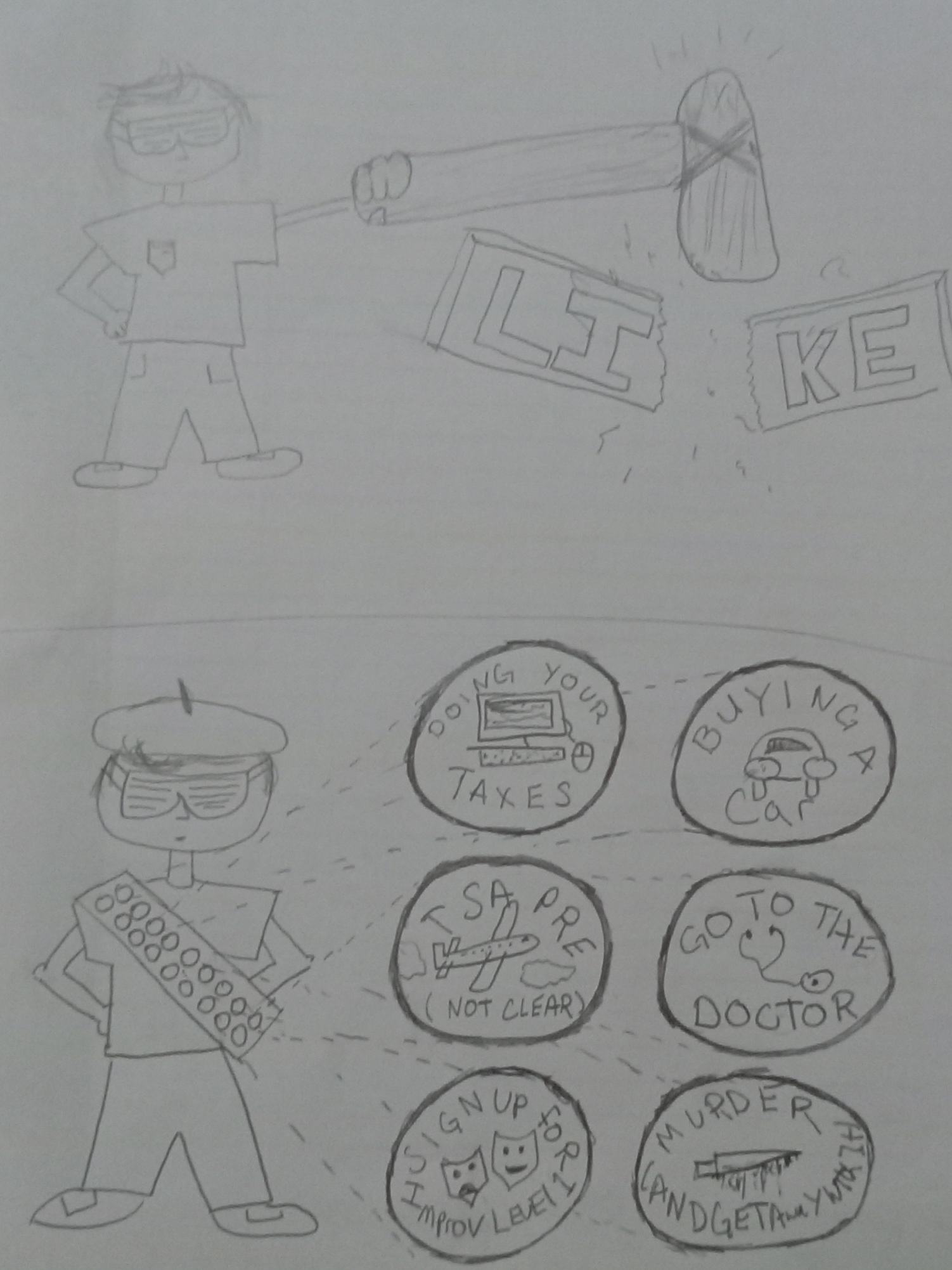 Top: Colin casually smashing that like button.
Bottom: Alex lamented that nobody appreciates all the little things we accomplish as adults. Do you remember the days when you could earn a merit badge for doing things like tying knots or identifying dangerous snakes? This is a picture of Colin wearing his merit badge sash as he claimed he has done all these things.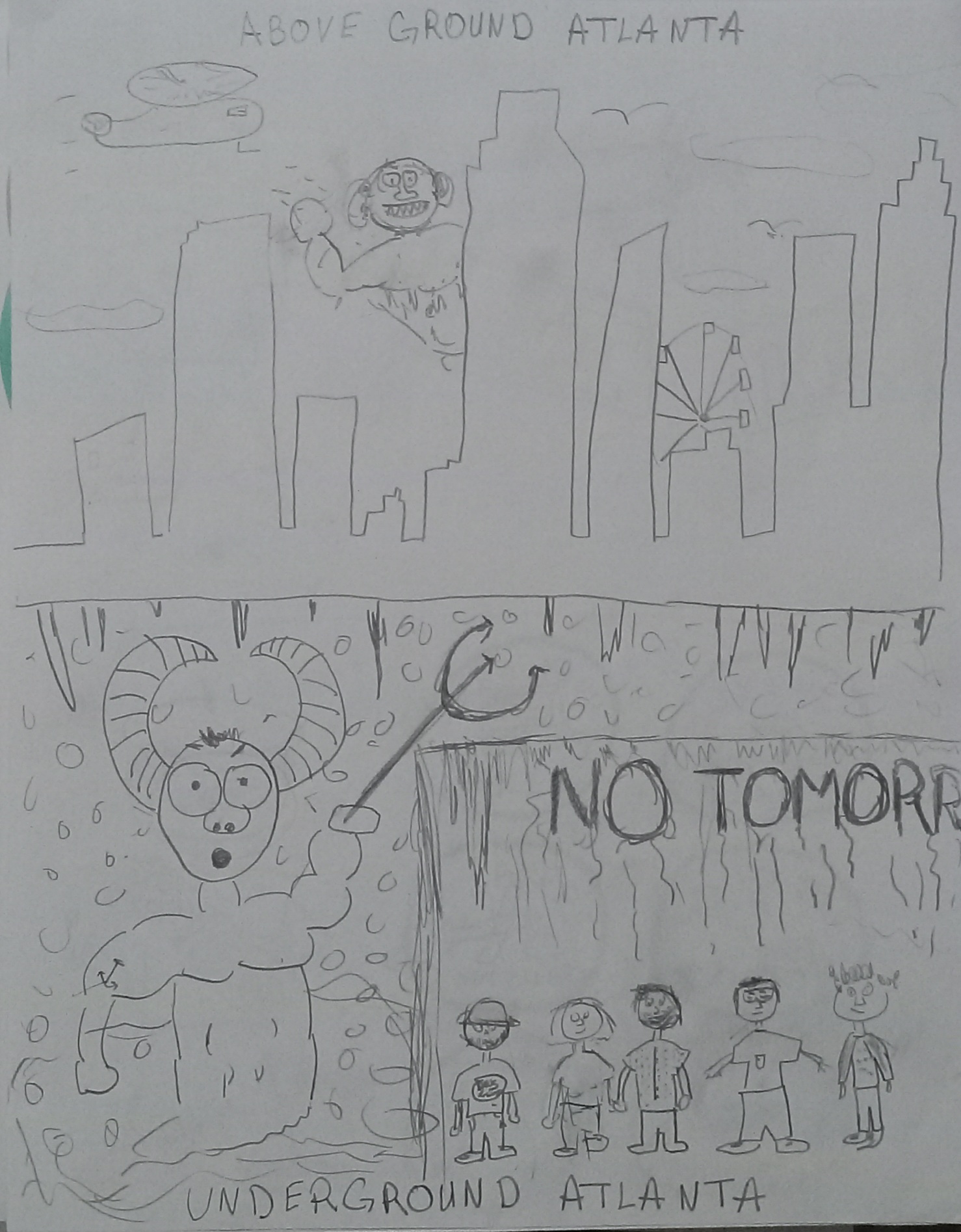 The Doodle Crew visits Underground Atlanta. Did you know Satan lives there, and that he has a rad anchor tattoo? Here we are visiting our favorite art gallery, No Tomorrow which is unfortunately closing because they raised the rent.
And that's it! Also, someone talked to us and commented on my Dad's Garage shirt. He said he was an actor and if he could play any role, he would be one of those mysterious man in black cowboys. But in the end, his motives would be revealed and he would not be the bad guy, but actually working for good. Very specific. I wish all the luck to him in the world.
Until next time Doodlers!